Posted March 9, 2014
Irene, mother to Dalia who is 15 months old, asked me how to help her daughter learn to talk. Dalia has a few words, already, including 'mama' (not daddy, yet), 'ball' and 'baba' (bottle). Irene doesn't remember teaching Dalia these words, and wonders if learning language is automatic for a baby or does a parent need to help.
Much research has been devoted to finding out how, when and by what means an infant begins to learn language. Recently I've come across two items I know you'll be interested in. One is a Ted Talk by Researcher Patricia Kuhl called The Linguistic Genius of Babies. Her work is fascinating to watch!
The other item is a summary of research which shows the value of babies listening to conversations going on around them. It describes how babies use context in their quest to learn to speak. Use this link.
I also reminded Irene of the benefit of using rhyming recitation and songs during playtimes with Dalia. Good examples can be found in nursery rhymes like Baa Baa Blacksheep, Jack and Jill, Row Row Row your boat, The einsy weensy spider and many more you can find here.
| Subscribe to email updates for this blog
Filed under: language learning
---
Posted February 9, 2014
Maybe we never even needed the million dollar baby food companies in the first place. A glance through the history of what we call 'baby food' shows that the Gerber company (then called Freemont Canning Company) was launched in 1927. (It is now a subsiduary of Nestle' Foods.) Mr Gerber's child was sick and the doctor treating the baby suggest Mrs. Gerber try straining food to make it easier to swallow. That idea led Gerber to create a marketing campaign to convince parents that all babies needed strained food. Pablum was first designed for sick babies as well, in the 1930s.
As a new mother I remember very well the excitement on the day we decided to give our first daughter her first taste of baby cereal. Camera was ready, she was 4 months exactly (we followed recommendations of the day, religiously) and we mixed the rice cereal exactly as the box instructed. Highly successful! We never even thought there could be another way to start a baby on solid food. (That daughter was breastfed for 15 months)
Our second daughter, born a few years later, thrived on formula. Not really thrilled with memories of jarred food, we began what felt like taking the easy way - when she was about 4.5 months - and began staring at our food when we were eating. For the fun and pleasure, we offered her bits of our food on her tray. Delighted, she patted them, used her fingers and brought smushed parts up to her mouth to try. It was the most natural thing in the world for her! By 5 months she made it very clear that she expected to share our food including tiny dollops of the casserole we were eating, and even pieces of roast beef or chicken which we made stringy for her. No teeth yet, but very strong gums.
I still bought the jars, but only because I was suppsed to. She always preferred the 'real food' she saw us eating. It was so much fun seeing her leaning forward in anticipation and then studying the flavors as she held them in her mouth. Occasionally she would spit out a food she wasn't prepared for, then point toward something she preferred. When she signalled she was full, we weren't even tempted to make her take more just fo "finish up the jar." No jars. No boxes. And a lot more fun!
Now, come to find out, we were years ahead of our time! Baby-led Weaning (seems a very odd name) means allowing a baby to be motivated by curiosity and the desire to discover food in a very natural way.
Ending Note: As with everything connected to babies and parenting, assumptions will be made that once you decide to try this natural non-pureed way to feed, you will need BOOKS ABOUT IT, WEBSITES, FORUMS ...and controversies will inevitably develop. Every style of feeding babies has followers and detractors, unfortunately. I urge you to try this if you want to and do it your own way. (And, if you just love that Gerber Baby on the jars, go for it!)
Last Ending Note: I always thought 'baby-led weaning' referred to never weaning a baby from the breast until the baby chose to wean. I am not particularly in favor of this style of weaning as I believe the mother and father should give their baby unquestioned leadership in matters of weaning from the breast. Apparently the term 'baby-led' has a different meaning on British websites.
| Subscribe to email updates for this blog
Filed under: Feeding and Eating, News from Kitty, Research
---
Posted February 3, 2014
"What beautiful rewards sleep delivers– if you can get enough of it.
Sleep has profound effects on our memories, desires, self-control, learning, relationships and more.
Here are twelve studies which demonstrate some of the psychological benefits of sleep and a few of the dangers of not getting enough.
1

. Placebo sleep

Sleep is slippery beast, not least in how it's susceptible to our perceptions of its quality.

If we think we've had a wonderful sleep last night, we feel and perform better, even if our sleep was actually the same as usual.

This is what Draganich and Erdal (2014) found in a study which had participants hooked up to sensors which they were told were measuring the quality of their sleep.

Actually the sensors weren't measuring anything. Instead the researchers randomly told some people they'd had better sleep than others.

When they were given a cognitive test the next day, those who'd been told they slept the best also did the best in the test.

Their self-reported sleep quality had little effect on the test results.

The researchers dubbed this 'placebo sleep'.
2

. Emotional sleep

During sleep our memories are reorganised and made stronger–in particular the emotional centres of the brain are highly active.

Psychologists have found that the mind is cataloguing our memories and deciding what to keep and what to throw away.

Sleep expert Elizabeth A. Kensinger explains:
"Sleep is making memories stronger. It also seems to be doing something which I think is so much more interesting, and that is reorganizing and restructuring memories."
A review of studies on sleep found that we tend to hold on to the most emotional parts of our memories (Kensinger & Payne, 2010).
3

. Blame bad sleep on the full moon

If your sleep wasn't up to scratch last night, perhaps it was partly down to the phase of the moon.

People often complain of worse sleep around the full moon, but until recently scientists have been sceptical.

A study by Cajochen et al., 2013, though…
"…studied 33 volunteers in two age groups in the lab while they slept. Their brain patterns were monitored while sleeping, along with eye movements and hormone secretions."
This is what they found:
"The data show that around the full moon, brain activity related to deep sleep dropped by 30 percent. People also took five minutes longer to fall asleep, and they slept for twenty minutes less time overall.
The researchers think it may be because we have a kind of 'moon clock' inside us that tracks its cycles and affects our hormone levels. This is in addition to the better known circadian rhythms which affect many bodily processes during the day.
→ Read on: Bad Night's Sleep? Blame the Full Moon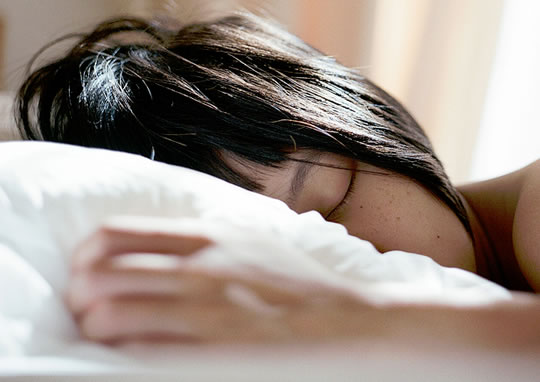 4

. Junk food cravings

One of the dangers of not getting enough sleep is craving junk food.

Recent research from UC Berkeley scanned the brains of 24 participants after both a good and a bad night's sleep (Greer et al., 2013).

After disturbed sleep, there was increased activity in the depths of the brain, areas which are generally associated with rewards and automatic behaviour.

It seems a lack of sleep robs people of their self-control and so their good intentions are quickly forgotten.

Hence those junk food cravings get out of control.

→ Read on: Why the Sleep-Deprived Crave Junk Food and Buy Higher Calorie Foods
5

. Learn in your sleep

It's not possible to learn something new when you sleep, like a foreign language, but you can reinforce something you already know.

Gobel et al. (2012) found that students learned to play a series of musical notes better after listening to them during a 90-minute nap.

One of the authors, Paul Reber explained:
"The critical difference is that our research shows that memory is strengthened for something you've already learned. Rather than learning something new in your sleep, we're talking about enhancing an existing memory by re-activating information recently acquired."
→ Read on: Offline Learning: How The Mind Learns During Sleep
6

. Benefits of a six-minute nap

Even tiny amounts of sleep can be beneficial.

A study by Lahl (2008) found that even a short six-minute nap was enough to measurably improve performance on a test of word recall.

Tell that to the boss the next time your caught 'resting your eyes' at work!
7

. Night owls have lower integrity white matter

Different neural structures have been discovered between people who are night owls and early risers.

Research on 59 participants, those who were confirmed night owls (preferring late to bed and late to rise) had lower integrity of the white matter in various areas of the brain (Rosenberg et al., 2014).

Lower integrity in these areas has been linked to depression and cognitive instability.

Unfortunately work, school and other institutions mostly require early rising, which, for night owls, causes problems.

As night owls find it difficult to get to sleep early, they tend to carry large amounts of sleep debt.

In other words, they're exhausted all the time and their brains clearly show the consequences.

→ Read on: Like to Stay Up Late? Different Neural Structures Found in the Brains of Night Owls
8

. Children's sleep

Children are processing way more information than adults because everything is so new to them.

That is why irregular bedtimes at a young age can reduce their cognitive performance.

One study had children learning a task which had a hidden pattern. After a night's sleep they were much more likely to guess the secret pattern without being told (Wilhelm et al., 2013).

Children also outperformed adults, suggesting that sleep was more important to them for this task.
9

. Adolescents need more sleep

Adolescents typically require an hour or two more sleep than adults.

If so, why do we make them get up so early for school?

One study has delayed the waking up time of adolescents at a boarding school by just 25 minutes (Boergers et al., 2013).

They found that afterwards the number of students getting more than 8 hours sleep a night jumped from 18% to 44%.

On top of this, the students experienced less daytime sleepiness, were less depressed, and found themselves using less caffeine.

→ Read on: Later School Start Times Improve Sleep and Daytime Functioning in Adolescents
10

. Consolidate motor skills

When we are learning a motor skill, like playing the piano, our brains continue to process the information after we've finished.

In research by Allen (2012), musicians who practised a new song had improved in speed and accuracy compared with before a night's sleep.

Like memory, a good night's sleep can also improve motor performance.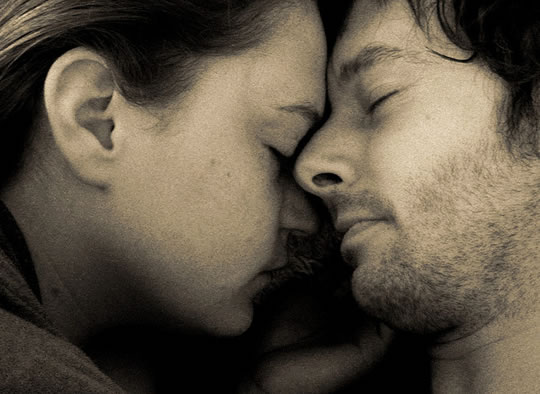 11

. Relationship damage

People are usually at their worst after a bad night's sleep, but what does that do to their intimate relationships?

A new study finds that even one bad night's sleep can be surprisingly damaging to a relationship (Gordon & Chen, 2013).

They found that even for those who were good sleepers, just a single night's poor sleep was associated with increased relationship conflict the next day.

→ Read on: How Just One Night's Poor Sleep Can Hurt a Relationship
12

. Hidden caves open up during sleep

If sleep has such amazing restorative powers then what is going on physiologically?

New research has discovered "hidden caves" inside the brain, which open up during sleep, allowing cerebrospinal fluid (CSF) to flush out potential neurotoxins, like β-amyloid, which has been associated with Alzheimer's disease (Xie et al., 2013).

The flushing out of toxins by the CSF may be central to sleep's wondrous powers.

→ Read on: Hidden Caves in the Brain Open Up During Sleep to Wash Away Toxins
Last word
Last word to the playwright Wilson Mizner who said:
"The amount of sleep required by the average person is five minutes more."
Quite right."
→ For more on sleep–and how to get better sleep–read PsyBlog's series: Unwind: The Science of Rest, Relaxation and Sleep
Image credits: Ryan Ritchie & HaoJan Chang & Simon Pais-Thomas & Sheldon Wood
| Subscribe to email updates for this blog
Filed under: Research
---
Posted January 26, 2014
When parents ask me how to prepare their toddler for the birth of a new brother or sister, my answer is not what they expected.
Tips On Preparing Your Toddler for a New Baby
Don't talk too much about the new baby coming. Most toddlers don'gt really get it yet and can't really share your joy. What they may pick up is that "something is going to happen." This can leave a toddler on edge, even anxious. Let your first-born go on feeling like an only child for a while longer. However, if your toddler asks questions, by all means answer them, but not with the whole 'birds and bees' information session.
Use the pre-baby time to help your toddler gradually become low- maintenance. Here are some good steps to follow:


Establish a firm, early bedtime for your toddler. 7 pm is ideal, with breakfast served at 7 am - not before. Your toddler will do best with a 12-hour night. If this sounds like a joke at your house, it's time to get going on this. Twelve hours in the bedroom is the best rule. If your child wakes up earlier, she'll learn eventually that the action only starts at breakfast time.
Decide on a strategy to make sure your child stays safely in her room all night long- no wandering into your bed. Set up an appointment with me if this remains a problem.
Help your toddler learn to play independently - you won't have nearly as much time once the baby comes, so toddlers need your help in becoming more resourceful at self-entertainment.
Solve any concerns YOU may have over how little your toddler eats. Coaxing a child to eat more doesn't usually go well and will take up your time and energy. If this sounds familiar, contact me and we'll chat it out on the phone. This is not what you want to be worrying about.
Have a white noise machine in your toddlers room. (One for the baby's room and your room - helps everybody!)
If your child is at a demanding age, it's important to lower his/her expectations that you will jump at every command. It's usually fear of a tantrum that keeps parents from knowing when/how to say no. If you are stuck here, we need to have the discipline chat.

Before the new baby arrives, YOU want to be running the show, not your toddler. We need to bring down those high expectations gradually and avoid the shock for a toddler who thought she was calling the shots.
If your child gets bored with the new baby soon after the grand meet-up, think of this as a good thing. Avoid trying to entice him/her to participate in the baby's care. The desire to participate and help is more of a 3-year old interest. For under-3s, respond to questions, but don't encourage hugs, kisses or for your child to hold the baby.
Looking for (or trying to create) signs of love from your toddler to your baby can lead your child to manipulate the situation, and may not leave you feeling satisfied. Love and signs of affection will come later, slowly and surely. You can be sure of that.
Leave any urge to potty train until after the baby has arrived and you and your family have had time to adjust.
I think you shouldn't worry too much about the often-talked about jealousy arising in your older child when the baby is born- if you follow the above steps. The hardest part for your toddler will be when the baby becomes mobile and starts moving around, finding toys, etc. We can deal with that, too, but later.
Cheers to you and Congratulations!
Kitty Raymond
| Subscribe to email updates for this blog
Filed under: New Baby with Toddler in the House
---
KITTY'S BLOG IN YOUR EMAIL INBOX
Special Offer!
Subscribe now and receive a free PDF download of Kitty's Article, "Having a Baby? Here Are Five Essential Things To Think About".
Sort By Catagory
Parenting Seminars
and Support